Proudly Serving the Las Vegas Area Community
While the Las Vegas area may be most well-known as a tourist attraction, residents of the area know that there is so much more to the region, including a vibrant and bustling community that deserves much more attention than the bright lights of the attractions on the strip. Here at David Wilson's Toyota of Las Vegas we are proud to be a part of this community and it is our goal to be as active in the community as possible.
Most recently, 10 of our team members took part in the American Lung Association's Scale the Strat event, which raises money to support lung disease research. They combined to raise over $3,500 ranking 7th of the top teams. The climb itself covers 108 floors/1,455 stairs in the famous Stratosphere hotel and is a "vertical road race" to challenge the athletic types, all while raising money for a truly great cause.
For the team here at David Wilson's Toyota of Las Vegas, being able to serve residents of Las Vegas, Henderson, Paradise, and Spring Valley is a true privilege, so it is our goal to give back to the community as much as possible. If you'd like to learn more about our community involvement, or test-drive a new Toyota vehicle, come and see us at 3255 E Sahara Ave. Las Vegas, NV. We'll look forward to meeting and serving you and the rest of the local community.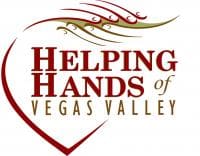 This Holiday season partnered with HOT 97.5 Las Vegas and Helping Hands of Vegas Valley to collect food to fill the Helping Hands Pantry! We collected over 1,000 pounds of food for the under-served senior citizens of the Vegas Valley. Thank you for helping to make that possible!
Photos from some of our Las Vegas community events